How Has COVID-19 Affected the Sandwich Generation's Retirement Plans?
The pandemic has hit us hard, and the financial ramifications will be felt for years.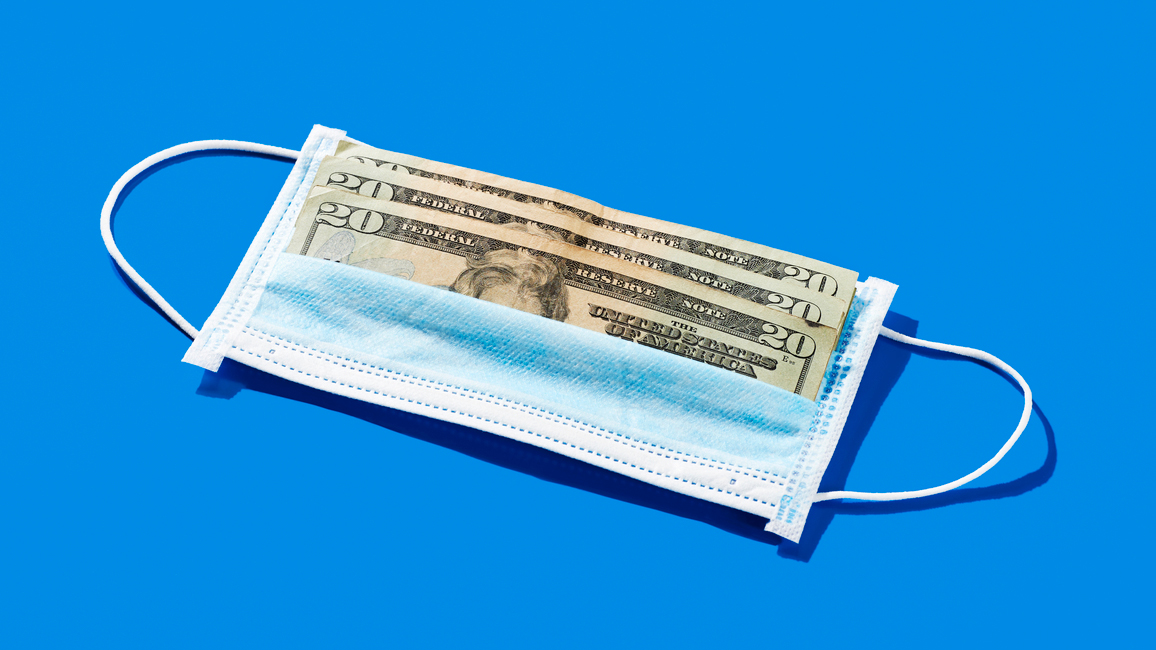 Experts say we can fight our way back from COVID-19's financial hit.
The Squeeze
The Sandwich Generation was already exhausted and burnt out — physically and financially — and then a global pandemic came along, casting doubt on retirement plans.
We spend considerable amounts on care for our dependents. The pandemic raised these care costs, with 54% of those surveyed saying caregiving costs have increased each month.
More than 20% of Americans aren't confident they'll retire but we have strategies to shore up your retirement doubts.
Between paying for childcare, helping our parents, sometimes buying groceries for multiple households — life in the Sandwich Generation has never been cheap. But then came the Covid-19 pandemic and all of sudden life not only became scary today, but it also became even more uncertain for tomorrow. A survey by New York Life found that 54 percent of respondents are now spending more on caregiving each month, with the insurance giant noting that even before the pandemic caregiving was already costing us "considerable sums of their funds."
How much more are we spending on caregiving? Twenty-three percent put the additional cost of care for their dependents at $200 or more per month, or $2,400 a year. But it's not just the money paid out. It's the money not saved. New York Life also found that among the Sandwich Generation:
40 percent of us are contributing less to savings.
30 percent are contributing less to retirement.
"COVID-19 has undoubtedly hit the Sandwich Generation hard, and the financial ramifications of the virus will likely be felt for years," the researchers stated. "Younger families will need to consider long-term goals while older individuals may need to take more immediate steps to prepare for their own potential caregiving needs in the future."
More than 20 percent of Americans aren't confident they'll retire
It's no wonder, as retirement age looms closer and closer on the horizon that it can be challenging to imagine having enough money to retire when the time comes. Though nearly half of the Sandwich Generation (46 percent) has managed to save and invest more than $50,000 in various retirement savings accounts, as many as 23 percent cannot invest in their future at all.
Indeed, a December 2020 report from the Transamerica Center for Retirement Studies, showed that the "retirement readiness" of U.S. workers has declined since the pandemic:
21 percent of workers say their retirement confidence has declined.
33 percent have taken or will take money out of their retirement savings because of the pandemic.
52 percent expect to retire after age 65 or don't see retirement happening.
57 percent plan to work in retirement.
50 percent expect to lean on their savings as their primary source of retirement income.
As for Social Security? 73 percent of those surveyed said they "are concerned" that it won't be there when they retire.
These reports paint a picture of concern. However, experts say we can fight our way back from COVID's financial hit. To start, stashing even a tiny amount of money each week or month toward retirement can help in the long run. Here are three ways to get started.
Count your pennies
To know how much you can scrape up to save each month, take a good long look at what you spend and see where you can cut back.
Take a magnifying glass to the little things: Have a garage or stoop sale and monetize what clutters up your home; make dinner one extra day a week instead of ordering take-out; or make coffee at home instead of frequenting the Starbucks drive-through. Commit to a nominal amount each month ($50) to put into a retirement account — like a Roth IRA — that will earn interest through investments.
"COVID-19 has undoubtedly hit the Sandwich Generation hard, and the financial ramifications of the virus will likely be felt for years"
Up your 401(k) contribution
If your job offers a 401(k), the easiest way to accelerate your retirement savings is when your employer provides your yearly benefits review. To marginally up your pre-tax contribution to your company's retirement plan — even by the smallest possible increment. Many companies offer to match whatever you put in, and you get to claim the contribution as a tax deduction for the year — a win-win.
Stash cash in a Roth IRA
A Roth IRA retirement account is a great way to save even a small amount of money for retirement each month — you can only contribute up to $6,000 per year if you're under the age of 50, or $7,000 per year if you're older than that. You can open this account at most financial institutions, and withdrawals are tax-free after you turn 59 ½, plus, you get to claim the money you contribute as a tax deduction each year.
Did the pandemic take away the Sandwich Generation's ability to retire? No way! But it will be harder to recover financially from its effects. Even minor, measured steps toward building up retirement savings will offer some reward when the time comes.
As with most things, some is much better than none.
About the Author
Vivian Manning-Schaffel is a multifaceted storyteller whose work is featured in an assortment of publications including Shondaland, The Cut, NBC/Today, New York Daily News, Forge/Medium, and The Week.
View more by this author →